The Future of Trucking
In New Zealand now!
Zero emissions
Low maintenance
Cheaper to run
Very low noise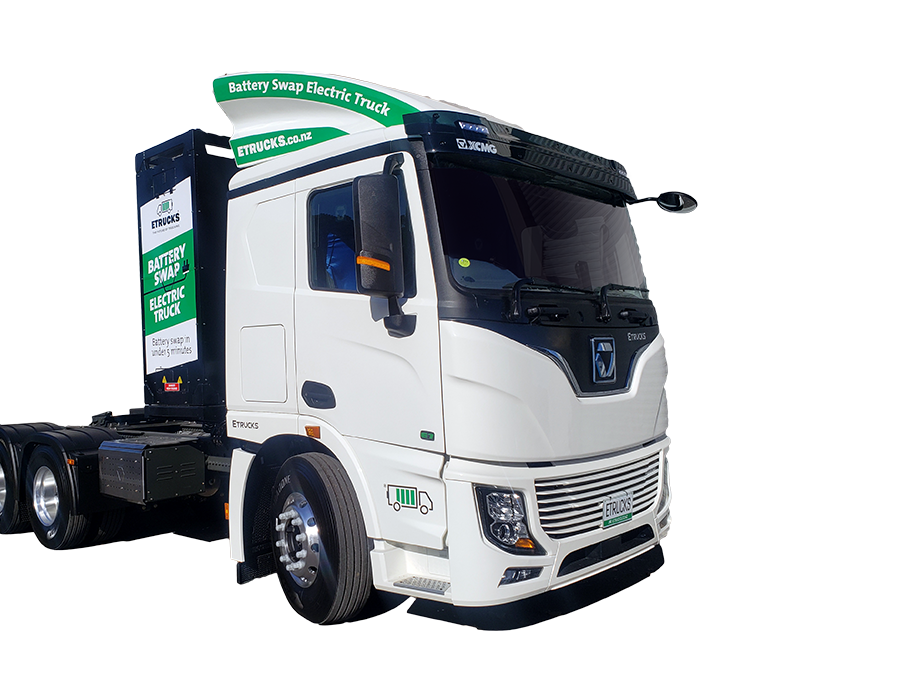 E700 6x4 tractor Battery Swap
E700 8x4 Truck Battery swap
Expertly manufactured by XCMG
Industry Leaders
Third largest construction machinery manufacturer in the world, and the largest in China with 26,000 employees.
Latest Innovations
Discover state-of-the-art technology in electric trucking innovation
See the Factory in Action
Discover how our manufacturer XCMG develops Etrucks® with the latest technology
Frequently Asked Questions
How does the running cost compare with a diesel truck?
Fully electric trucks are cheaper to run than diesel trucks, approximately equivalent to paying 1/4 the price of diesel at present.
Are utility vehicles available?
Right hand drive models are currently under development.
What are the advantages of using Lithium ferrous phosphate batteries?
Compared with other batteries, Lithium ferrous phosphate batteries are the most stable of the lithium ions offering longer life and better safety.
Ask a question & get more info,